Image

Protect Your Crawl Space from Excess Moisture!
Moisture Control In Wilmington and the Surrounding Areas
Just because your crawl space is out of sight doesn't mean it should be out of mind! Having excess moisture in your home can lead to a variety of issues that are not only tedious to fix, but also expensive. To protect your home and your wallet, trust the experts here at Bug-N-A-Rug.
About Our Moisture Control Services
Our services start with a free evaluation to determine how severe the moisture issue is. During the evaluation, we look for moisture staining, damage to insulation, and what type of venting system your crawl space has. From there, we create a custom approach that will solve your home's current moisture issues while preventing future problems from occurring.
Our moisture control services include:
Crawl space encapsulation with heavy-duty moisture barriers.
Sanitization to remove any bacteria, mold, and fungus that started growing.
Dehumidifier installation to remove moisture from the air and wood.
Insulation repair to fix ineffective moisture-laden insulation.
Why is Crawl Space Moisture Bad?
Excess moisture in the crawl space of your home can cause a variety of problems, both for your home and your family. These issues include:
Structural Damage: Moisture causes rot, which can damage the wood in floor joists and cause expensive structural damage. It's estimated that moisture causes more than $1 billion in damage to homes each year. That includes minor damage like paint peeling to major problems like rotten floor systems.
Health Problems: Mold grows in moist environments, which can cause allergies, asthma, and other respiratory symptoms. In some cases, chronic health issues can be traced to high moisture in the home, which typically starts in the crawl space.
Insulation Damage: When moisture fills the air pockets of insulation, it loses its ability to slow the transfer of heat. This makes it difficult to keep heat in during the winter and out during the summer, making you crank the AC which results in a higher energy bill.
Pest Problems: Pests like cockroaches and termites are drawn to moisture. If your crawl space is moist and humid, it's like an invitation for pests to move in. This problem becomes even worse once wood starts to rot, which is inevitable if moisture conditions aren't corrected.
Customer Financing or Payment Plans
At Bug-N-A-Rug Exterminators, we understand how important it is to have access to the services you need. That's why we provide a variety of financing options for moisture control. Our third-party partner offers flexible financing solutions ranging from $1,500-$25K and repayment terms tailored to each individual's financial situation.
Image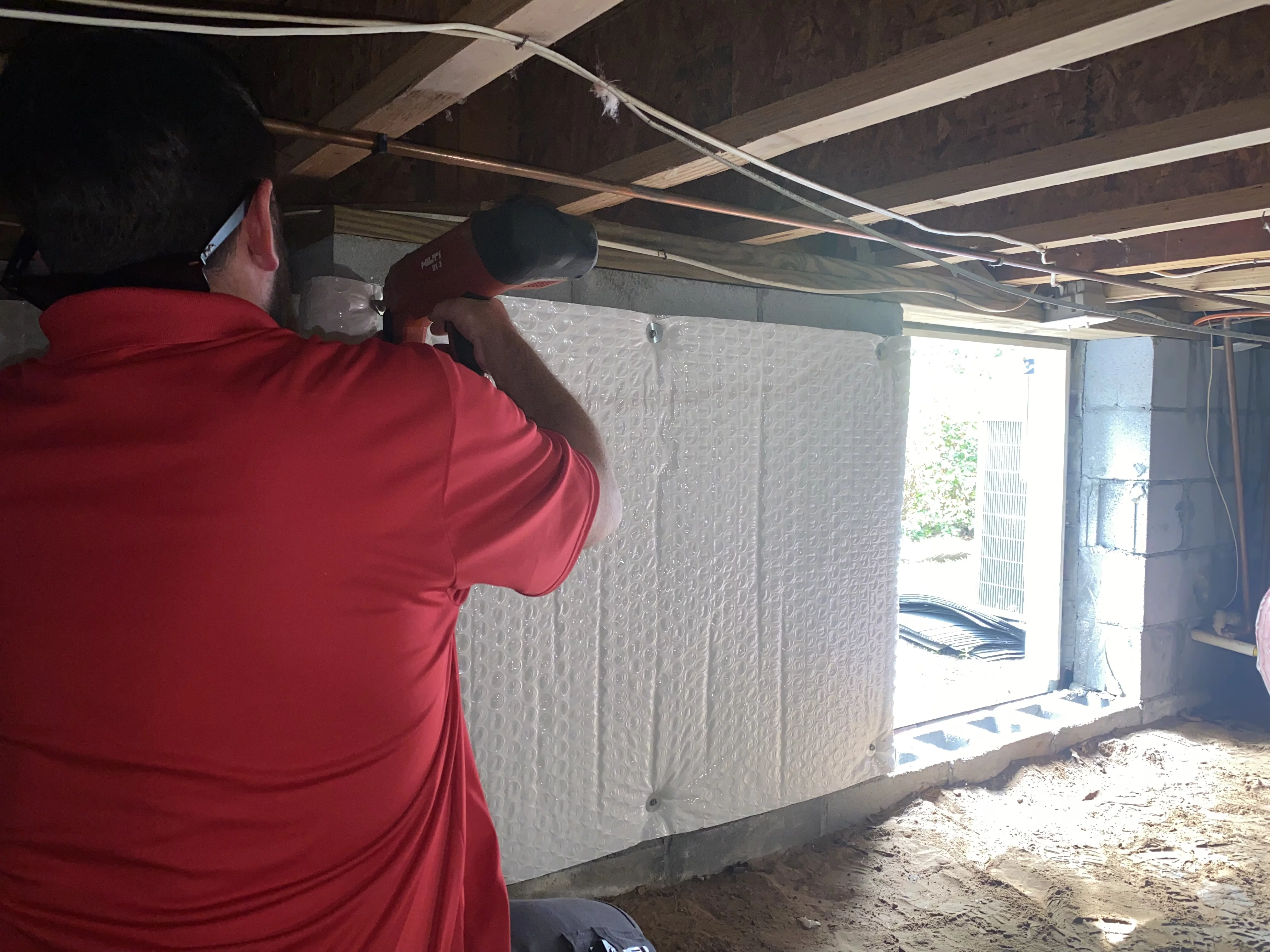 Image
Image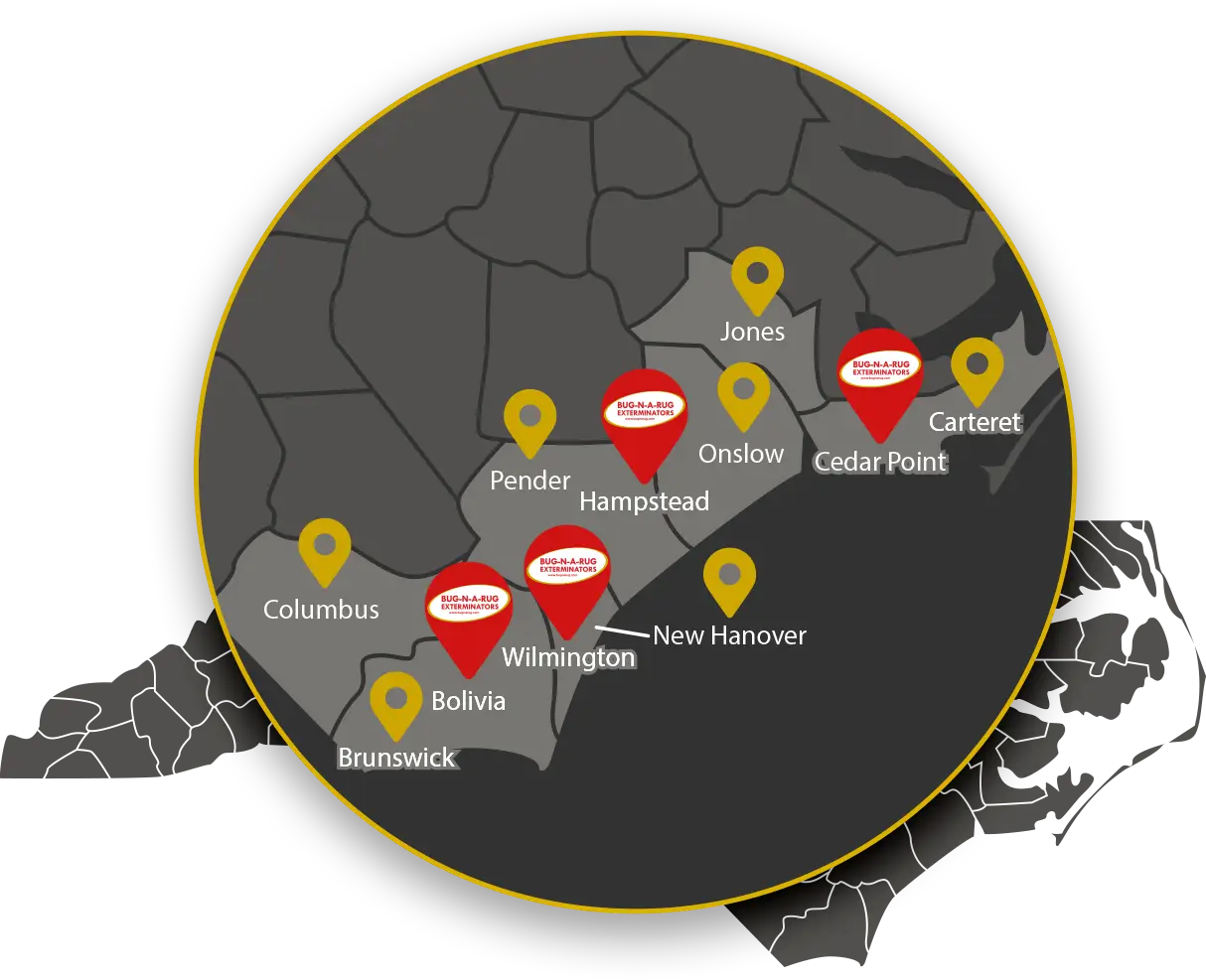 Local Pest Control Experts
Areas We Service in North and South Carolina
The Carolinas, while a wonderful place to live and raise a family, has no shortage of pest-related challenges. Fortunately, we're here to meet your every need, offering comprehensive and accessible service across the Coastal Carolinas. Whether you're looking for pest, termite, or mosquito control, we have you covered!